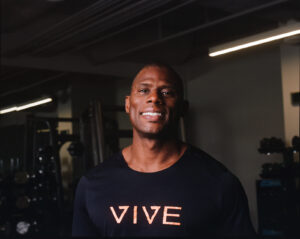 Co-Owner / Coach
Texas native, Jon has been an elite personal trainer for over twelve years. He graduated from the University of Texas in Arlington.
He is accredited through USAW, USATF LV1 as well as ISSA. In addition, he holds his Metabolic Analytics, Procession Nutrition, and Fascial Stretch Therapy Practitioner Certifications.
Currently, he is one of the only trainers in Dallas certified in CANS, YPSI, Metabolic Analytics, and Biosignature analysis.
In 2016, Jon co-opened VIVE Personal Training gym. Not only does he imply a system that involves foundational movement and performance benchmarks but also accompanies it by a systematic and progressive method of measuring performance progress.